The Writers' Guild of Alberta is excited to announce the finalists for the 2021 Alberta Literary Awards and Robert Kroetsch City of Edmonton Book Prize and for The 2020 City of Calgary W.O. Mitchell Book Prize. Each year, the Alberta Literary Awards, the City of Edmonton and The City of Calgary recognize and celebrate the highest standards of literary excellence from Alberta authors.
The WGA would like to send our congratulations to those whose work is among this year's finalists! We look forward to celebrating your creativity and hard work, and we will do all we can to spread the word about the wonderful writing you did in 2020. Details for the upcoming Virtual Readings with the Finalists and the Alberta Literary Awards Gala will be posted on our website and social media. Details for the presentation of The City of Calgary W.O. Mitchell Book Prize will be available at calgary.ca/calgaryawards.
Our juries deliberated on more than 250 submissions to select the following 30 finalists in ten categories. Finalists represent excellence in literary work written by Alberta authors and published or created in 2020. We encourage you to check out these fantastic titles!
---
The 2021 Alberta Literary Awards Finalists

R. Ross Annett Award for Children's Literature (Picture Books)
(Sponsored by Under the Arch Youth Foundation at The Calgary Foundation)
James H. Gray Award for Short Nonfiction
(Supported by Marilyn and Bob Stallworthy)
Howard O'Hagan Award for Short Story
(Sponsored by the Alexandra Writers' Centre Society)
Stephan G. Stephansson Award for Poetry
(Sponsored by Stephan V. Benediktson)
Jon Whyte Memorial Essay Award
Jannie Edwards (Edmonton) – "Meditations on Tenderness in a Time of Plague"
Peter Midgley (Edmonton) – "Bird"
Barbara Scott (Calgary) – "Black Diamond"
Gwen Pharis Ringwood Award for Drama
(Sponsored by Alberta Views Magazine)
Ellen Chorley (Edmonton) – Everybody Loves Robbie
Matthew Mackenzie (Edmonton) – Bears
Clem Martini (Calgary) – Cantata
Wilfrid Eggleston Award for Nonfiction
(Supported by Vivian Hansen)
Timothy Caulfield (Edmonton) – Relax, Dammit!: A User's Guide to the Age of Anxiety (Penguin Canada)
Harnarayan Singh (Chestermere) with Michael Hingston (Edmonton) – One Game at a Time (McClelland and Stewart)
Gina Starblanket (Calgary) with Dallas Hunt – Storying Violence: Unravelling Colonial Narratives in the Stanley Trial (ARP Books)
Georges Bugnet Award for Fiction

---
The 2021 Robert Kroetsch City of Edmonton Book Prize Finalists

---
The 2020 City of Calgary W.O. Mitchell Book Prize Finalists
---
With Gratitude
The Writers' Guild of Alberta gratefully acknowledges the supporters and sponsors of our 2021 Alberta Literary Awards:
---
Alberta Literary Awards Funders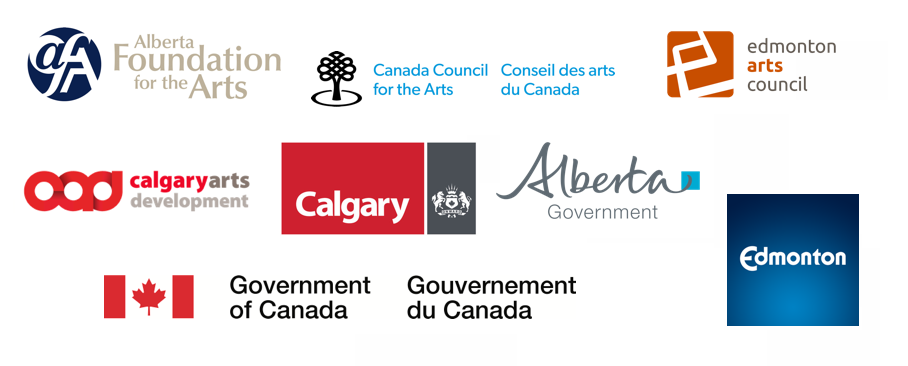 ---
Sponsors for the Robert Kroetsch City of Edmonton Book Prize